Portable power stations are portable devices that can provide power to various appliances like refrigerators, coffee makers, phones, laptops, etc. in places without electrical outlets. They can also serve as backup power sources during outages. Portable power stations typically use batteries or solar panels to store and convert energy. When using them, consider the following:
Extend Battery Life
– Fully charge before use and recharge promptly after to avoid over-discharging or overcharging the battery.
– Use lower power outputs like USB or DC instead of high-power AC to reduce battery drain.
– Charge with solar panels during the day to conserve battery.
Connect Devices Safely
– Ensure the device's power and voltage match the power station's outputs to prevent damage:
– USB for small devices like phones (5V, <60W).
– DC for medium devices like lamps (12/24V, <100W).
– AC for large devices like refrigerators (110/220V, >300W).
Charging with Solar Panels
– Choose a solar panel with higher output than the power station's input for fast charging.
– Position panels in direct sunlight unobstructed to maximize efficiency.
– Adjust the angle to match the sun's direction and increase light exposure.
– Monitor panel temperature, moisture, and dust to maintain performance.
– Stop charging and clean or replace panels if overheated, wet, or dirty.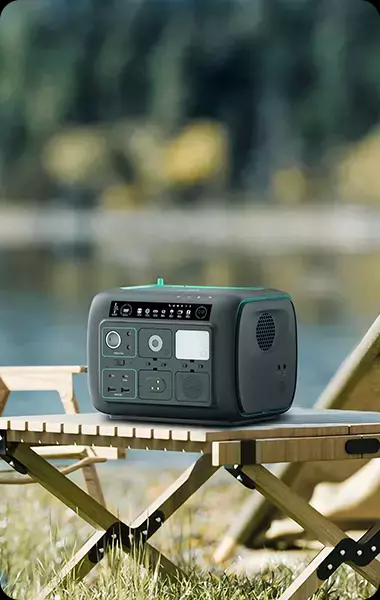 Following these tips will help you safely optimize portable power stations for emergency backup power or off-grid use.