Summer has arrived. Whether the family wants to drive to the countryside for camping or take a short trip, essential outdoor mobile energy storage devices. If you are planning a summer trip to buy a portable energy storage device, check out this DIY component mobile portable energy storage – Alpha 800 designed by Sottlot New Energy.
Alpha 800 is a DIY module assembly Portable Power Station that can help solve the trouble of outdoor electricity demand.
Alpha 800 is a DIY module assembly Portable Power Station, to meet the needs of common outdoor use scenarios, lightweight and compact body is easy to carry, it supports two AC outputs, a single AC output port can reach 800w power, the panel is equipped with USB-A/C output port can meet the changing needs of cell phones, computers, and other office equipment. Among them, the USB-C port can reach 100w output power to meet the demand for fast charging. The other ports of the energy storage panel have pluggable mobile accessories for users to choose freely, which is a unique feature of the Alpha800 portable power station. When hiking in the jungle, the mobile rechargeable battery can be put into the backpack for emergency charging of cell phones and electronic devices; the mobile fan can drive away the summer heat; the mobile spotlight can meet the lighting into the dimly lit space, and the panel light is a must-have accessory for all camping enthusiasts; the splicing combination of the light assembly and the telescopic pole can be used to meet the desktop lighting needs. All this can be achieved by using the DIY module of the Alpha800 Portable Power Station. Users can also choose the accessories they need according to their needs, greatly increasing user selectivity, while the lighting accessories can also achieve Lego-type splicing to meet the needs of more scenarios.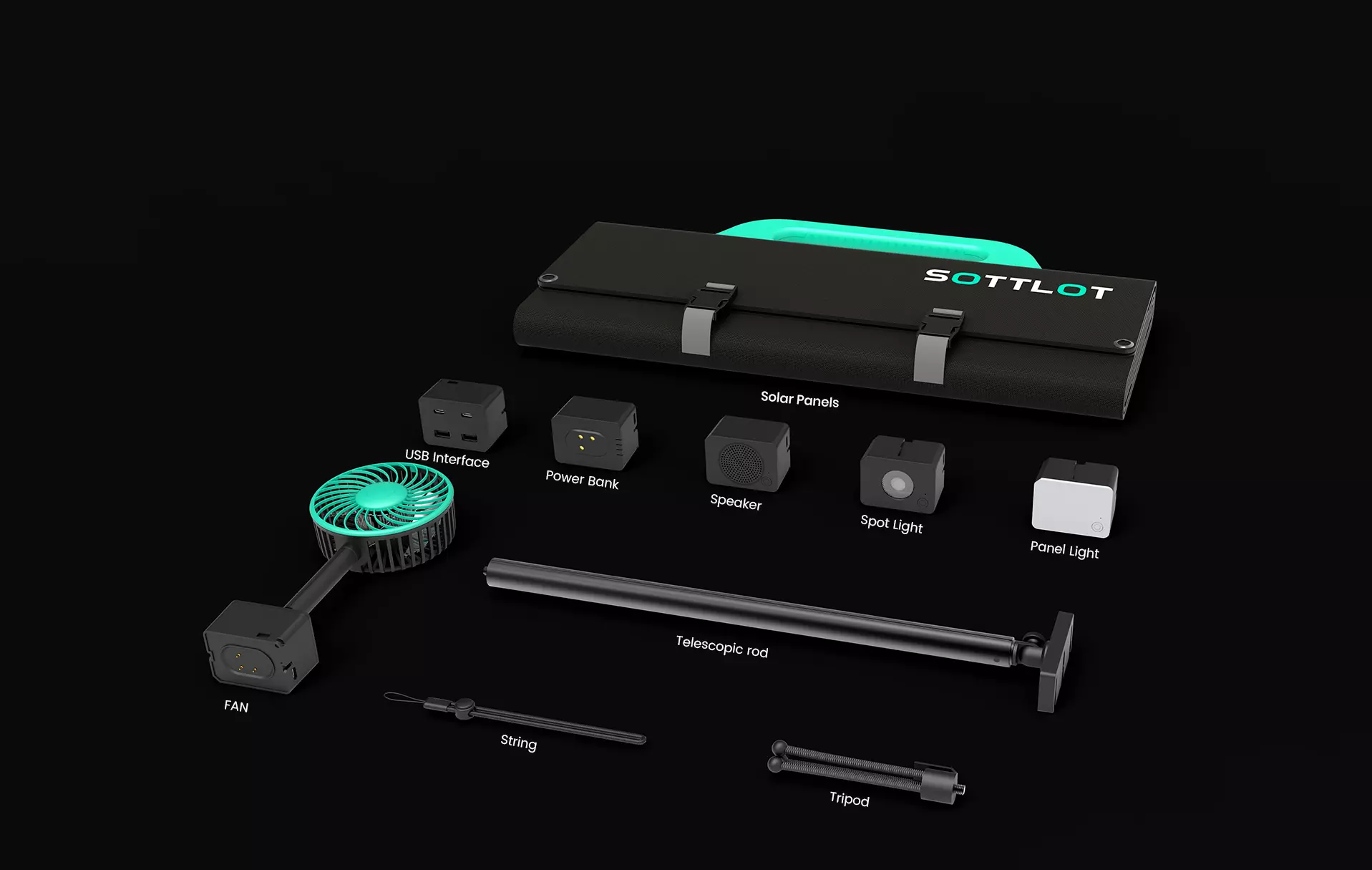 Alpha800 Portable Power Station has an AI voice control system, which can be controlled by voice to turn on the required switches, greatly optimizing the control experience, which is ahead of all similar products in the market. At the same time, it is lighter than other energy storage devices in its class, with a weight of 6 kg, and even children can easily take it away. Safety is also the biggest consideration in outdoor use. Alpha 800 provides accurate BMS battery temperature and capacity detection protection, remaining charge time, remaining capacity usage time display, and voice safety reminder, bringing peace of mind to the product experience.
Alpha 800 Portable Power Station is the first choice of outdoor mobile power for camping and short-distance travel. It is uniquely DIY modular to achieve multiple uses and enjoy a comfortable time outdoors in an immersive way.