Light Fair International 2023, the world's most prestigious international lighting exhibition, is the North American lighting industry event, which ended on May 25. In this exhibition, SOTTLOT New Energy Alpha series products were presented for the first time in North America.
Alpha series are power storage system products required for home outdoor power consumption, targeting scenarios such as short-distance travel, emergency backup, home power outage, etc. It is also a major breakthrough for SOTTLOT New Energy to build outdoor home ecology.
The Alpha800 product on display is the world's first solar portable power station with LEGO-style components. With the freedom and flexibility of DIY Lego module splicing, it is equipped with flexible assembled AC output, power bank and lighting modules, and even able to split and combine them into amazing multifunctional tools to meet the needs of camping, aerial photography, off-road, and other outdoor activities, providing outdoor enthusiasts with a lightweight and flexible outdoor power supply experience. At the same time, Alpha800 has built-in advanced Al voice system and APP control, which also makes infinite smart a part of outdoor applications. The product will be officially introduced to the market in the second half of the year.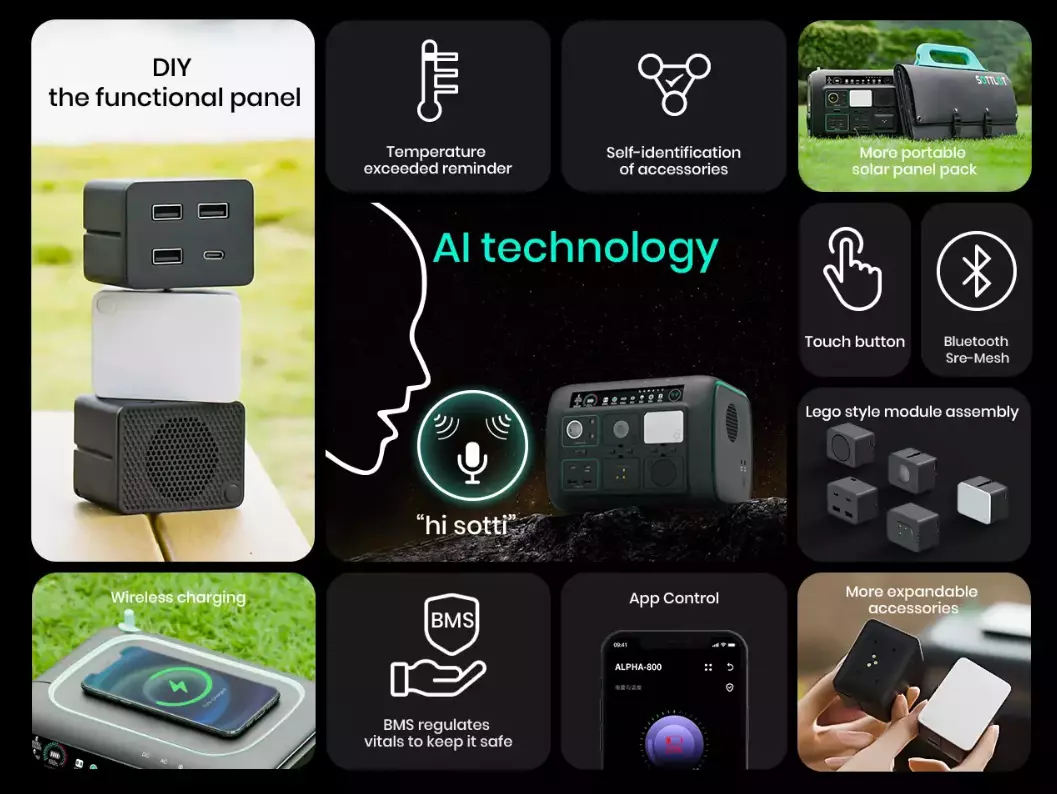 SOTTLOT New Energy's brand team originated from Europe, relying on its own advantages in the new energy industry, is committed to building a new energy outdoor ecosystem, will focus on the outdoor portable energy storage market, after market category research and outdoor application scenario analysis, will invest in the design and development of outdoor portable energy storage products, giving new vitality to the Solar Generator industry.
Through the on-site product demonstration at this exhibition, SOTTLOT New Energy communicated and cooperated with more North American companies and customers, further expanding the global influence of the brand. In the future, SOTTLOT New Energy will continue to develop more innovative new outdoor smart products, and work hard to create a green and smart new energy world.